I'm so embarrassed to have been away this long. Many things have happened these past months and I'm sure it's the same with you. ( can't tell if I put a period there or if the screen is just dirty. hmm :O/)
I have given up doing my own web site. I wanted to and I have the skill but most of the time not the inclination. So
check out the new site.
We will be adding pages later, pictures of my older work etc. I will try to keep the
artfire
and
etsy
sites up to date. This is show season and so keeping up is slow. By the time a piece is finished and i get it posted it's sold and I have to take it down. I do, however, have LOTS of new stuff to share. The "Alice" series is really hot and moving. My dragons always just fly away and the gargoyles are getting a fair bit of attention. Since I am doing shows that also cater the more mundane among us I have added kitties and bunnies and mousies to my troupe. I'll try to post a few pics for you. The knot work is also doing well but I did not take it to
Gen Con
this year. Last year I held little workshops/make-and-take classes that REALLY went over big. This year I went over big in the art show. Was great fun!
So here now, are some pics of new stuff. Enjoy.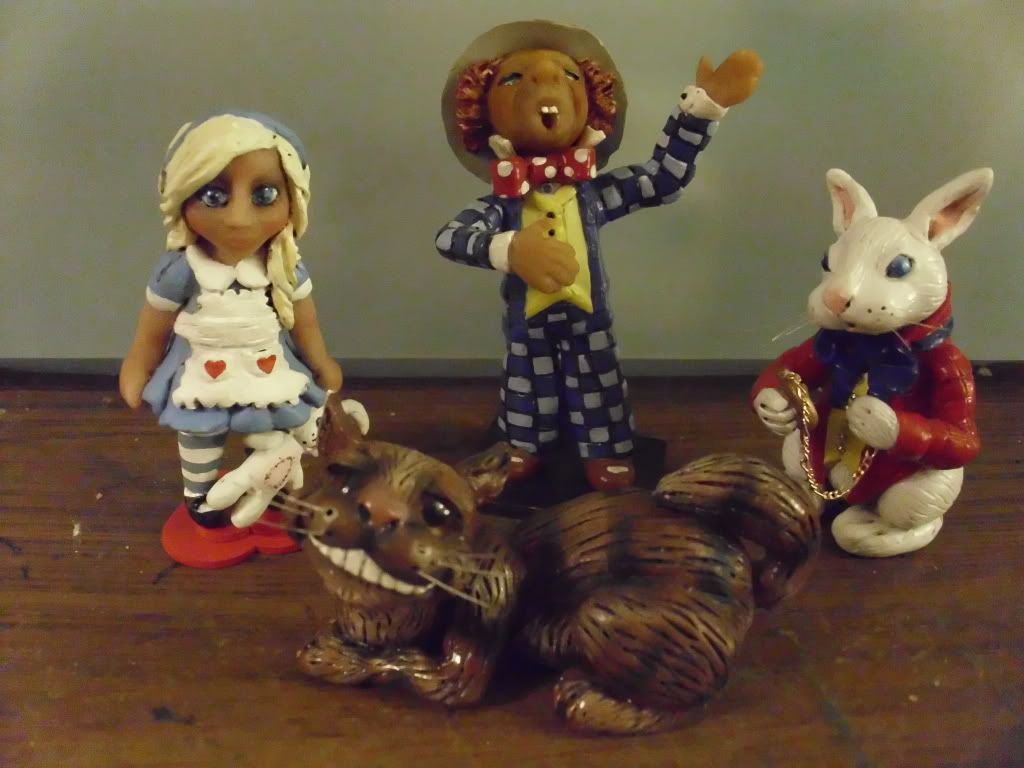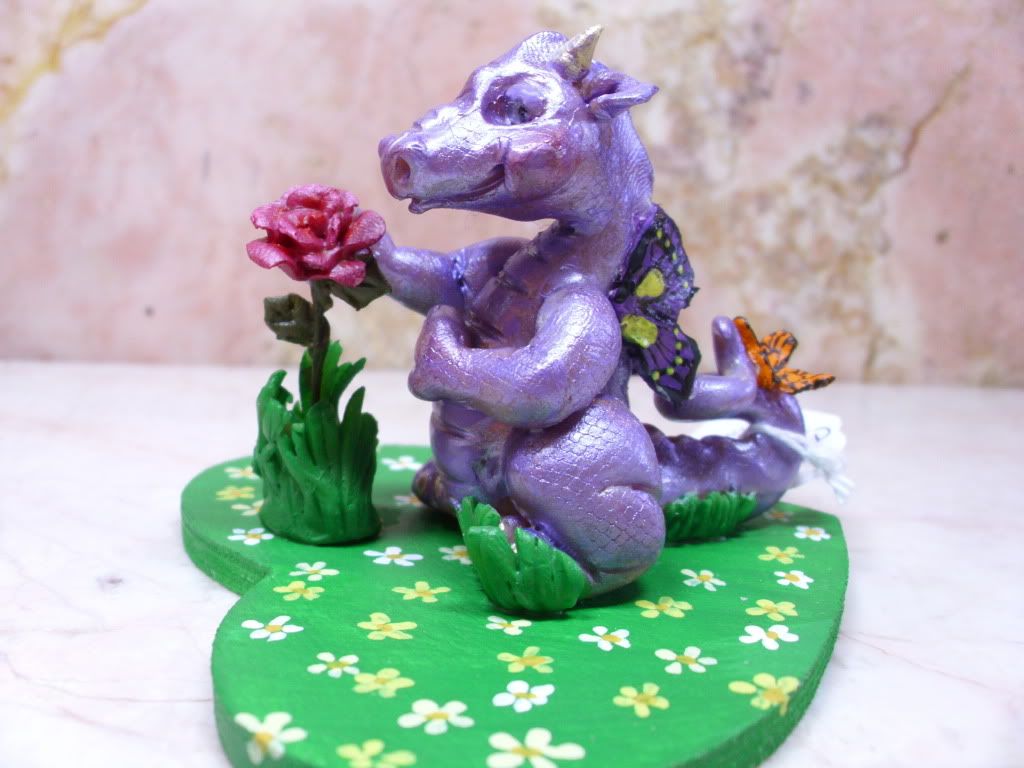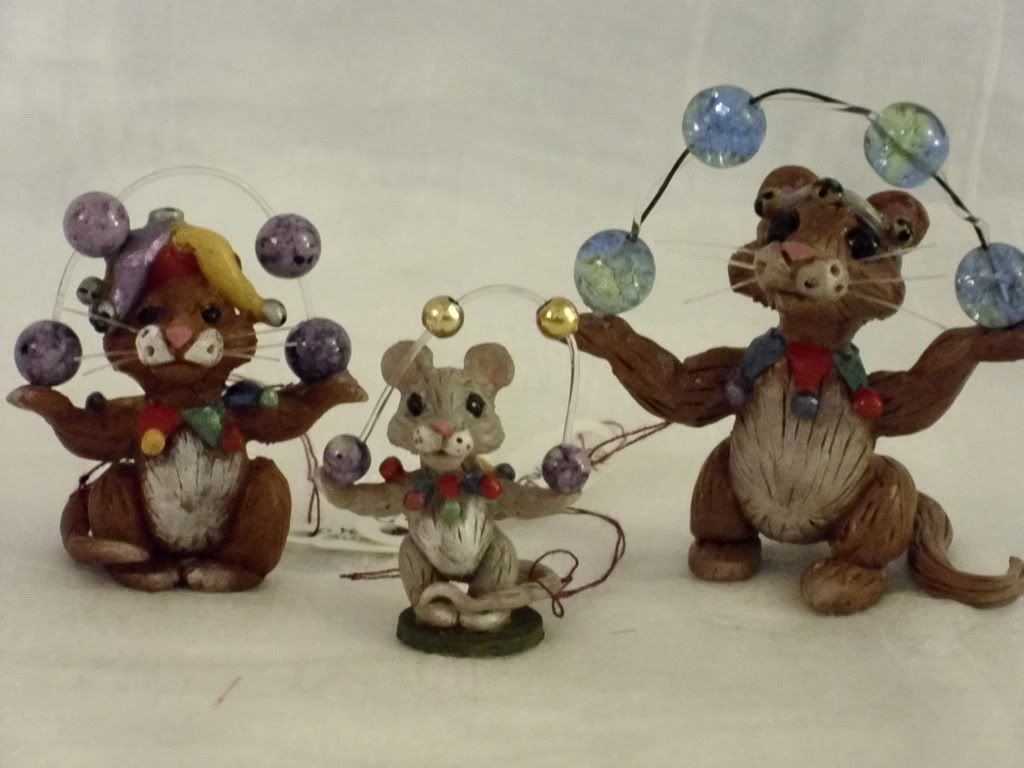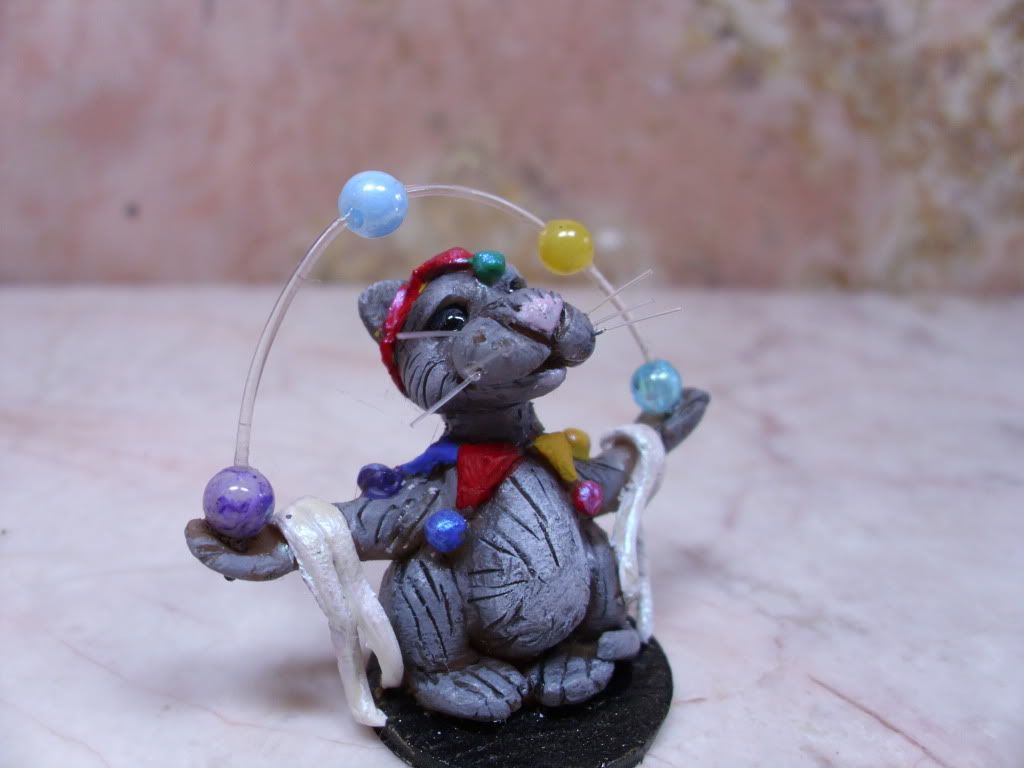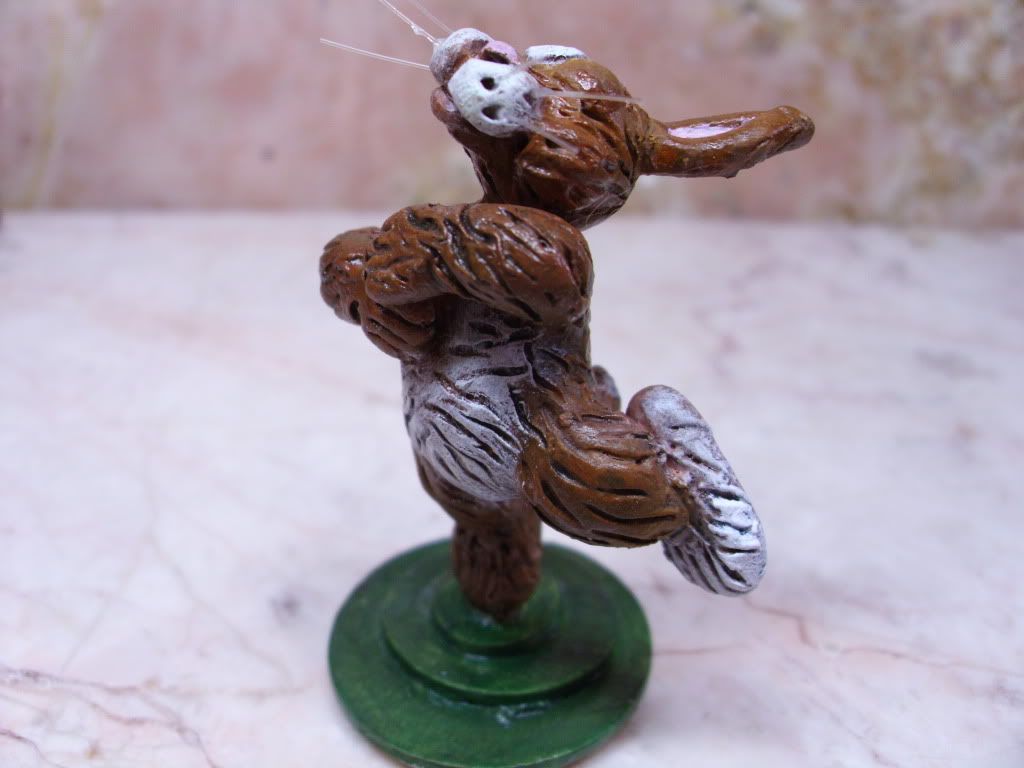 If ya can't dance at least give a happy hop!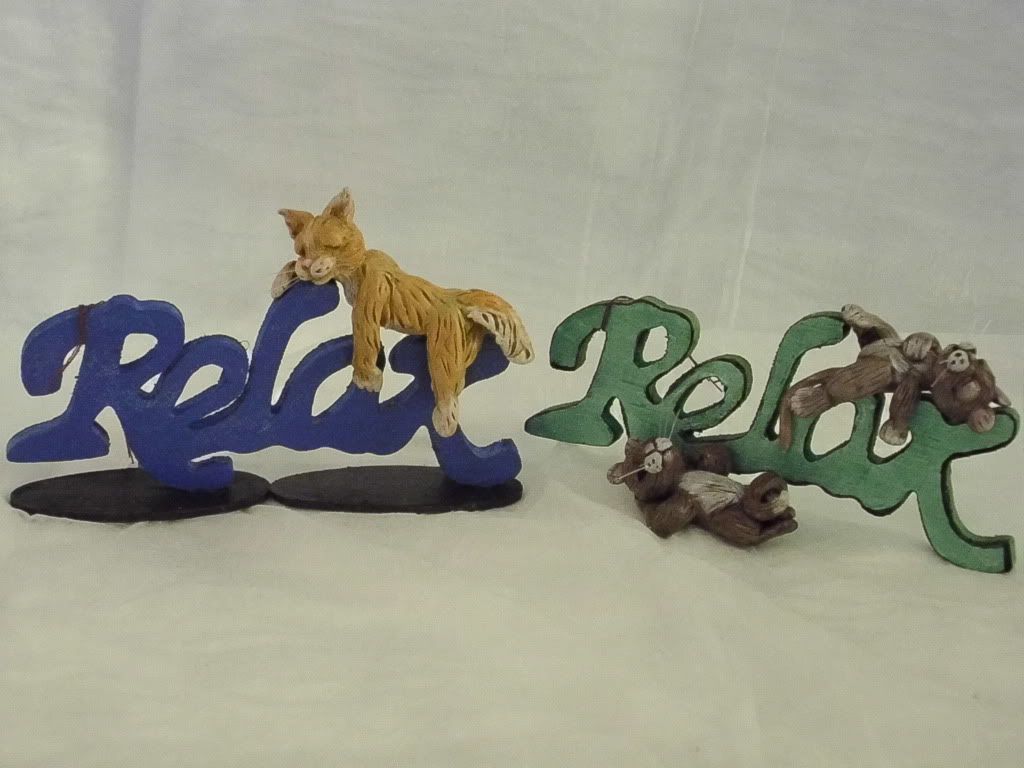 This next work was inspired by Ursula Vernon, an incredible artist and a lovely person too. It's based on her Cuthulu's day out.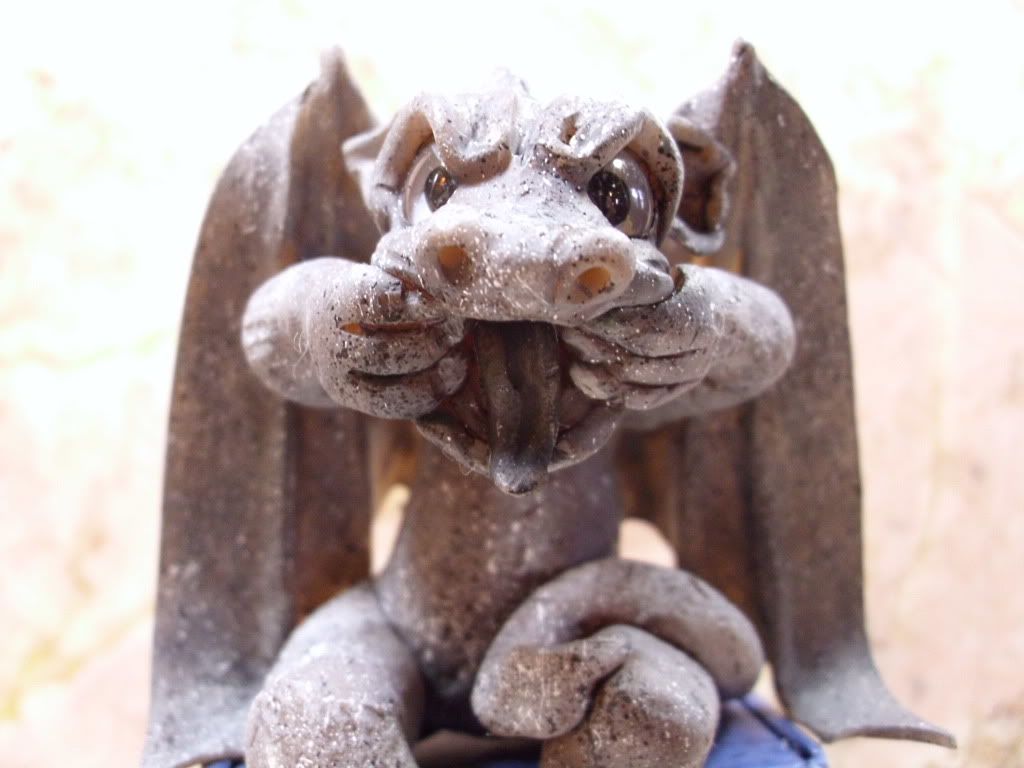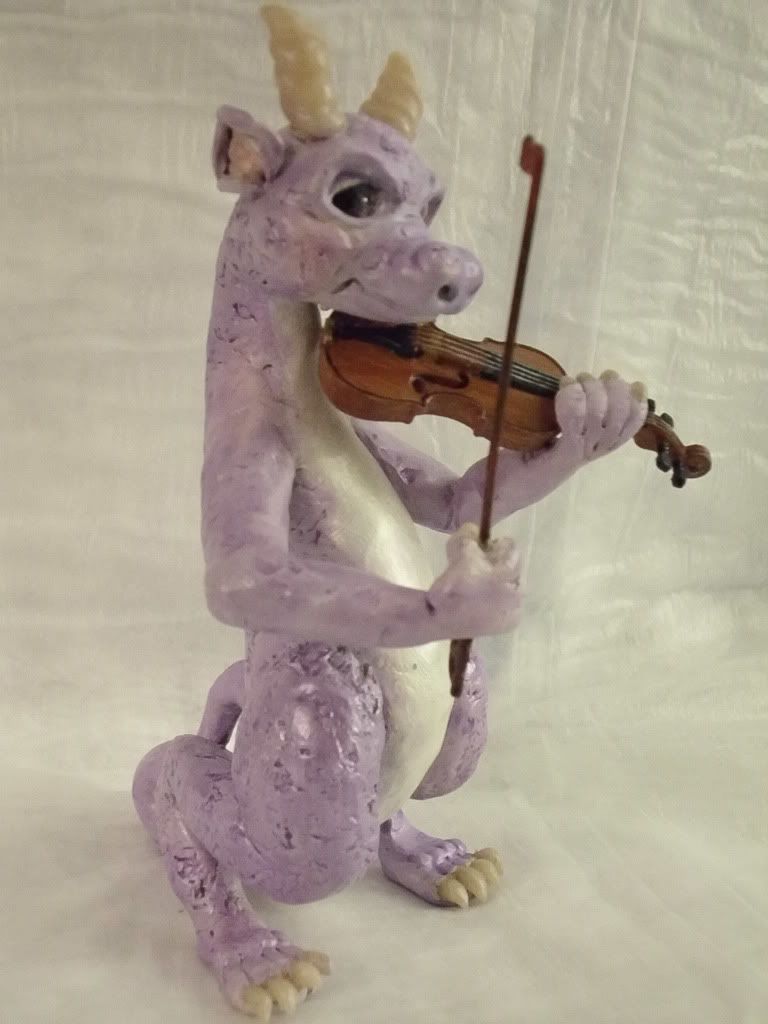 I have found many new things/places to share with you in the coming weeks. That should inspire me to blog and you to await my blogging.
Joy and Happiness Always --Kathy